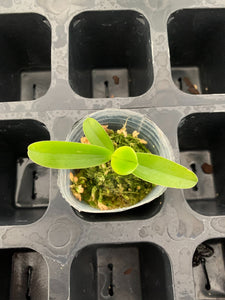 Widespread through Southeast Asia.
This is a free and often flowering small species that does well in intermediate to warm conditions. Terrarium conditions suit this species well. 
This is the rarer, all Mahogany-colored form of the species. Do not cut the flower spikes off when blooms drop. They will flower for many years from the same spike.
Plants are seedlings in 2" pots.