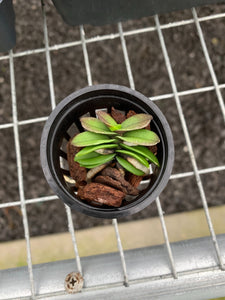 Species from Thailand
Mini species that can be covered in flowers when in bloom. Plant hugs to a vertical support with its tufted growth habit. This is a warm-growing species that does very well in terrariums as long as it can dry out between waterings. It will grow best long-term mounted with no water retentive material between the plant and mount.
Blooming size, seed-grown plants in 2" pots.